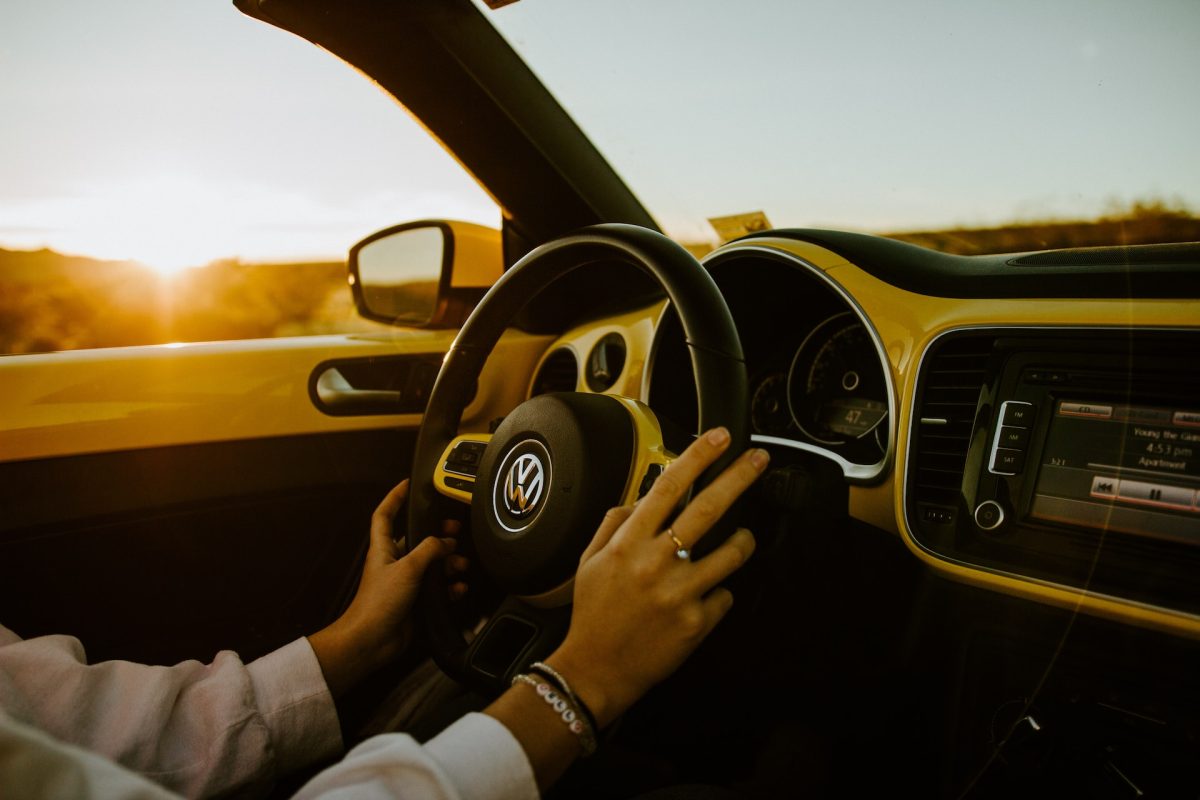 October 18, 2023
Caution: Under and Uninsured Motorist Ahead!
In Insurance, Wealth Strategy
In my last article, "You Can Stand Under My Umbrella," on the importance of an umbrella policy, we referenced a few exceptional stories highlighting when chaos happens – and how the appropriate insurance coverage can 'save the day' and protect assets during such times.  We have all seen the ads showing when "life happens" and the next thing you know, you're left paying the medical expenses for the lighting designer who fell off your roof putting up holiday lights.  But what happens when someone backs into your car and doesn't leave a note?  Or the college student busy texting about the frat party tonight rear ends you, but doesn't have adequate insurance to fix your six-figure car?  Even author Stephen King was hit while walking by an uninsured driver; his recovery took a financial and physical toll.  The true horror of his accident was that it was five weeks before he could write again, and years before he fully recovered.[1]
In the vast landscape of insurance, there's a coverage gem which often goes unnoticed and under-appreciated:  under and uninsured insurance protection.  This lesser-known safeguard plays a crucial role in ensuring you're not left high and dry when the unexpected happens.  Let's dive into the significance of under and uninsured insurance protection and why it deserves a place in your coverage portfolio.
What is Under and Uninsured Insurance Protection?
Under and uninsured insurance protection, often referred to as UM/UIM coverage, is a component of your auto insurance policy.  It comes into play when you're involved in an accident with a driver who lacks insurance or doesn't have enough coverage to pay for damages they've caused.  In essence, under and uninsured protection acts as a safety net, ensuring that you're not left to bear the financial burden when the at-fault driver cannot fulfill their obligations.
One of the remarkable aspects of under and uninsured insurance protection is its rarity in the insurance market.  While it's an invaluable safety net, many large insurance companies tend to downplay its significance or not offer it at all.  This is where savvy insurance shoppers have the opportunity to protect themselves comprehensively.
For example: the Washington state minimum auto liability insurance is $25,000 per person; $50,000 per accident and $10,000 property damage.  Under and uninsured insurance can close the coverage gap between the state minimum coverage and damages incurred.
For a full list of automobile financial responsibility laws by state, visit this website.
Crunch/Smash/Boom: What Happens When the Person that Hit You Is Uninsured?
Imagine this scenario:  You are a medical professional on your way to work.  You're riding your bike, crossing a street using the crosswalk.  A car is barreling down the street and doesn't stop, running you over, causing devastating injuries.  While in the hospital following the accident, you discover that the driver who hit you has no insurance nor sufficient coverage to pay for your medical bills, lost work wages, and bike replacement.  This is where under and uninsured insurance protection becomes a lifeline for you and your dependents.
Covering Medical Expenses:  What if that same accident above results in your using a wheelchair over the short- or long-term?  Who will help pay to retrofit your home and office for accessibility?  Under and uninsured protection can – it covers your medical bills, including hospitalization, surgery, and rehabilitation costs, when the at-fault driver can't.
Vehicle Repairs:  If your vehicle sustains damage in an accident, under and uninsured insurance protection can step in to cover the repair or replacement costs, ensuring you are back on the road as soon as possible.  Vehicles can also include boats, e-bikes, scooters – anything you use as transportation.
Peace of Mind:  Knowing you have this coverage provides peace of mind.  You won't have to rely solely on the other driver's ability to pay for your damages, reducing the stress and uncertainty that can follow an accident.
Hit-and-Run Incidents:  Under and uninsured insurance protection can also come to your aid in hit-and-run situations, where the responsible party flees the scene without providing any information.  The Seattle Times & Crosscut report that fatal hit-and-runs in and around Seattle are becoming more and more prevalent, and only 20% of drivers who leave a scene of an accident are caught.  These accidents often leave the injured party and/or their families in the lurch for repairs, medical expenses, and lost wages.[2]
Umbrella Insurance with Under and Uninsured Coverage
Umbrella insurance coverage can also be bi-directional; not only protecting you from the world but protecting the world from you.  This is especially useful for the international travelers that are biking/driving overseas, where traffic laws or even the way the car operates can vary significantly.  What happens if you're driving in London with an American brain, accidentally hitting someone or something while making an incorrect turn?  Umbrella insurance coverage can help navigate the correct legal, medical, and insurance paths to protect your assets and get you the support you need while abroad.
Next Steps
In the complex world of insurance, under and uninsured insurance protection stands as a beacon of security when faced with such drivers.  While it is rarely offered or discussed, its importance cannot be overstated, especially for high-net-worth individuals with wealth-preservation in mind.  By seeking out this coverage, you're taking a proactive step toward safeguarding your financial well-being in the event of an accident with an under or uninsured motorist.  Remember, accidents can happen to anyone, but with under and uninsured insurance protection, you can face them with confidence, knowing you're prepared for the unexpected.  Contact Coldstream Wealth Management to discover how this insurance can be put in place for you and your family's peace of mind.
[1] King, Stephen, "On Impact," The New Yorker, June 11, 2000, https://www.newyorker.com/magazine/2000/06/19/on-impact
[2] Giordano, Lizz, "Fatal Hit-and-Runs in Seattle Leave Lasting Damage, Few Consequences," Crosscut, March 22, 2023, https://crosscut.com/news/2023/03/fatal-hit-and-runs-seattle-leave-lasting-damage-few-consequences