WHAT WE DO IS ABOUT SO MUCH MORE THAN MONEY
IT'S PERSONAL
We genuinely care about you, and we show it. It's in the little details, like remembering anniversaries or pets' names. But it's also about being available when you are about to make a big decision – because life happens all the time. By going above and beyond to anticipate and respond to your needs, we give you the peace of mind of knowing that we've got your back.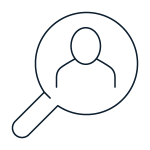 CLIENT CENTRIC
Your needs and goals guide everything we do.
INTEGRITY AND TRUST
Ethics are important to us. We follow the rules, act with transparency and always stick to our principles.
TEAM
The best insights and innovations come from collaboration. That's why we work as a team to ensure we find the best solution.
THIRST FOR LEARNING
We are forever students. Our pursuit of knowledge and desire to acquire new skills is a never-ending journey.

FINANCIAL SUSTAINABILITY
We manage our business with an eye toward the future so that we can serve our clients for generations to come.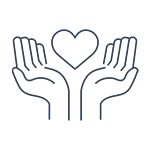 INCLUSION AND DIVERSITY
We believe diverse experiences and perspectives make us stronger. Coldstream provides equality of opportunity for all team members, based on capability, performance and fairness. We're committed to cultivating an environment that embraces, supports and respects all team members.
Founded in 1996 in Bellevue, Washington, as Coldstream Capital Management, our company began with one mission: enhancing clients' lives and providing them peace of mind. Coldstream is an employee-owned, independently-operated wealth management firm that's been earning the trust of high net-worth clients for over 25 years.
The name Coldstream was born from the commitment of the Coldstream Guard, a regiment of British soldiers highly regarded for their valor, integrity, and determination to preserve and protect. Their motto is "Nulli Secundis", or "Second to None." In that same spirit, we are guardians who are dedicated to protect your best interests.
Our Affiliates
We are part of a small family of organizations under the umbrella of Coldstream Holdings. We offer our clients a well-rounded approach to wealth management and financial planning through this trusted group of partners.
Are you ready for Personalized Wealth Management?